>> NEWS
WELCOME! BIEN VENIDO! TETINE ARE BRUNO VERNER AND ELIETE MEJORADO
YOU CAN BOOK YOUR TICKETS FOR THE RICH MIX PERFORMANCE HERE

AFTER THE FUTURE - TETINE'S NEW ALBUM OUT NOW !

MUSIC FOR BREATHING TETINE'S 12'' VINYL OUT NOW - ORDER IT HERE

LET YOUR X'S BE Y'S RE-RELEASE ON THE 27TH OF MAY 2022

THE ART OF FAKE NEWS EXHIBITION AT RICH MIX - OPENING NIGHT 21ST OF MAY 2022

R. MUTT - KONKRET DANCE 1986-89 OUT DEC 4th ON SLUM DUNK MUSIC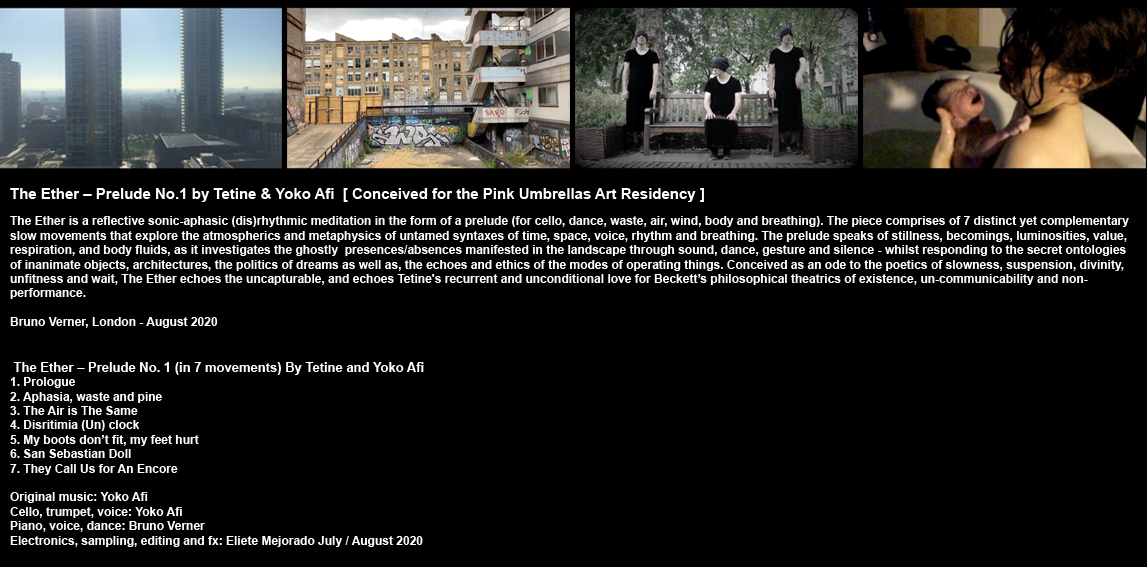 TETINE'S NEW VIDEO FOR CANIBALIA IS OUT!



WE ARE HAPPY TO ANNOUNCE THE VIDEO FOR "THIS IS THE VOICE" - FIRST SINGLE LIFTED OFF TETINE'S FORTHCOMING ALBUM "ANIMAL NUMERAL, RELEASED OCT 11th 2019 ON SLUM DUNK MUSIC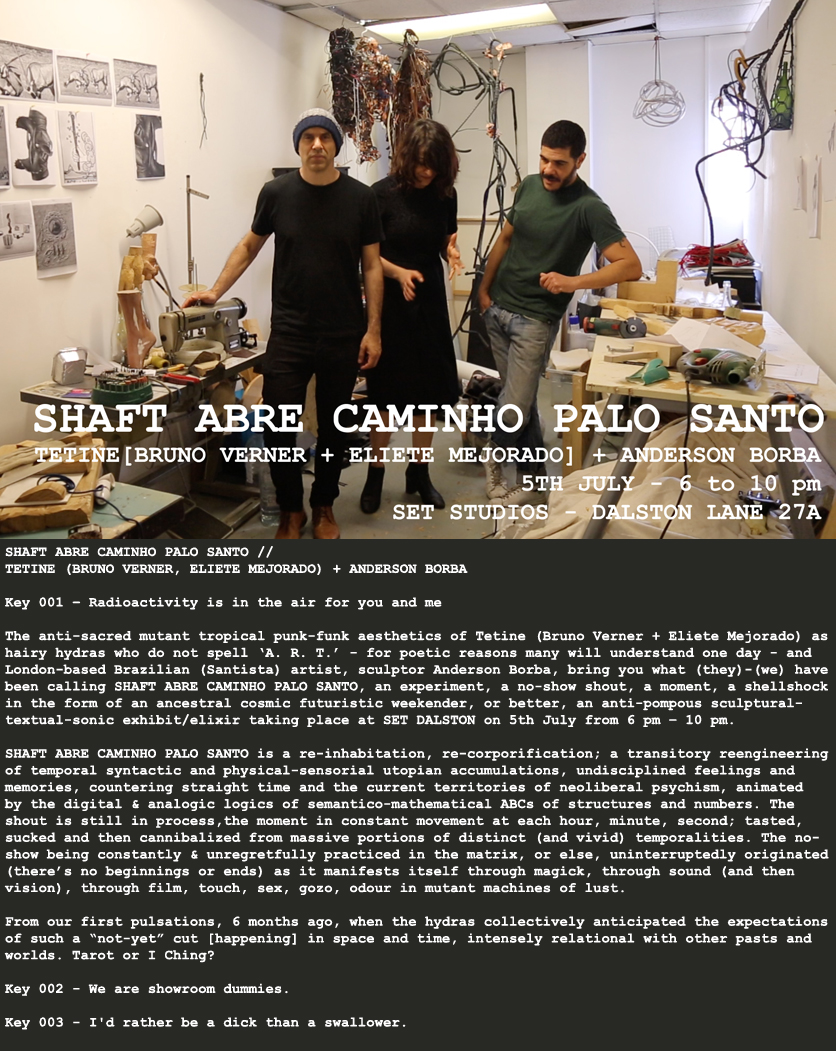 TETINE IS PART OF THE EXHIBITION 3° ACT AT MUSEU DO LOUVRE PAU BRAZYL IN SÃO PAULO
SOBRE O VENTO / WILD IS THE WIND – WORKSHOP ACTION LED BY ELIETE MEJORADO AT CASA 1 - PART OF 'REHEARSAL OF THE 3RD ACT', MUSEU LOUVRE DO PAU BRAZYL

TETINE TAKES PART IN THE 3RD ACT RESIDENCY OF MUSEUM LOUVRE PAU BRAZYL IN SÃO PAULO

TETINE - DES NORTEIA (QUEER AND MUTANT FUNK CUTS)
We're happy to announce the release of DES NORTEIA in cassette tape. This has been just launched by 55SP gallery in São Paulo. DES NORTEIA features a selection of unusual booty queer funks with mutant Miami Bass, electro-raps and some tropical abstraction. Including tracks such as "Zero Zero Cinco Cinco" (Se Vende), "L.I.C.K My Favela", "Oh Me Horny Oh Nite", "Eu Tô em Chamas" amongst other micro hits. Produced as limited edition multiple and available at 55SP.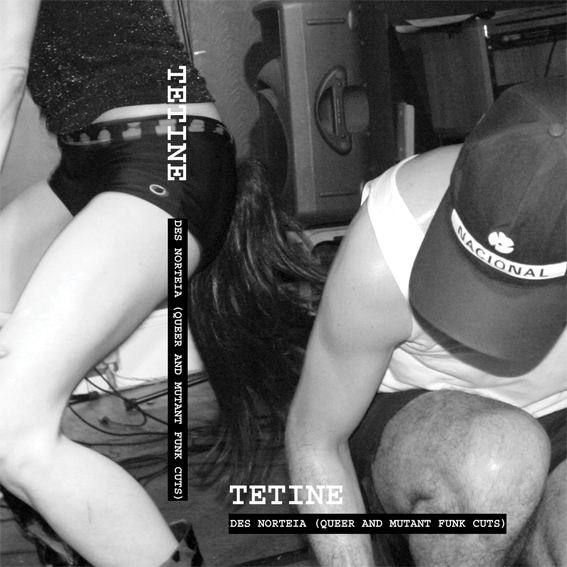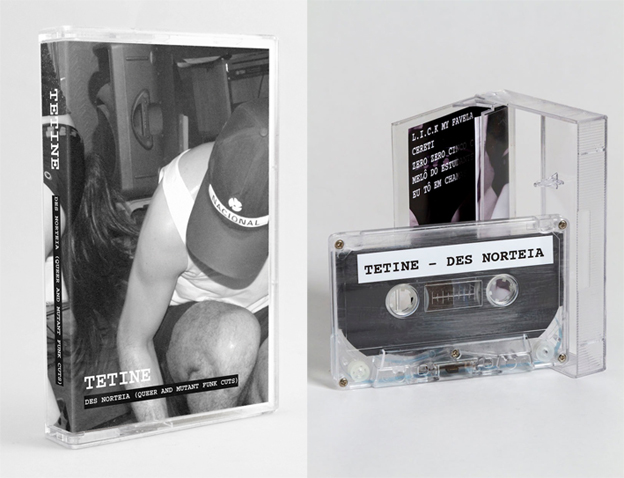 TETINE VS PASOLINI: THE BARON, THE BISHOP, THE JUDGE, THE PRESIDENT AND THE RELATIVE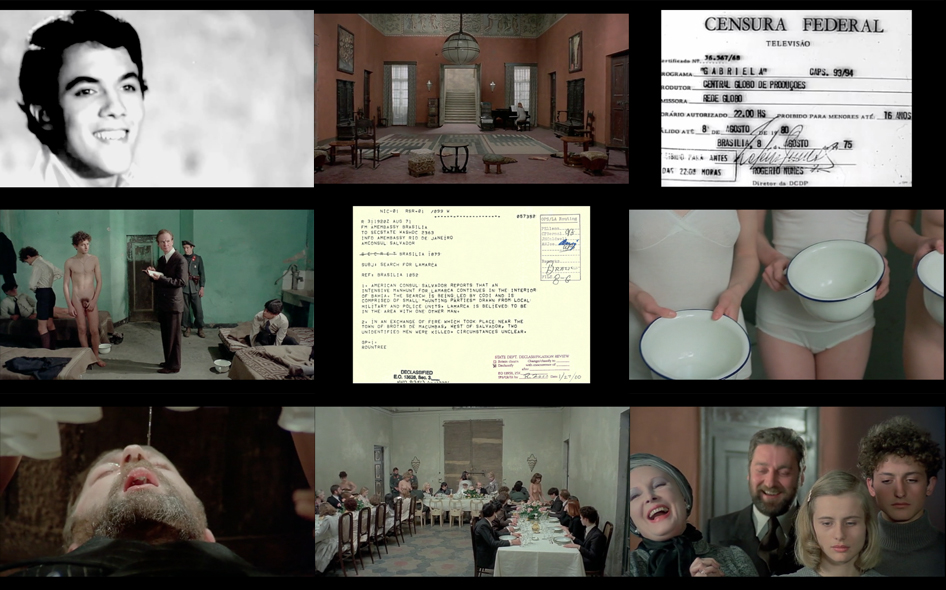 I'M UGLY BUT TRENDY/ POST TROPICALIST SOUNDS AS PART OF COUNTERFIELD @ GOLDSMITHS UNIVERSITY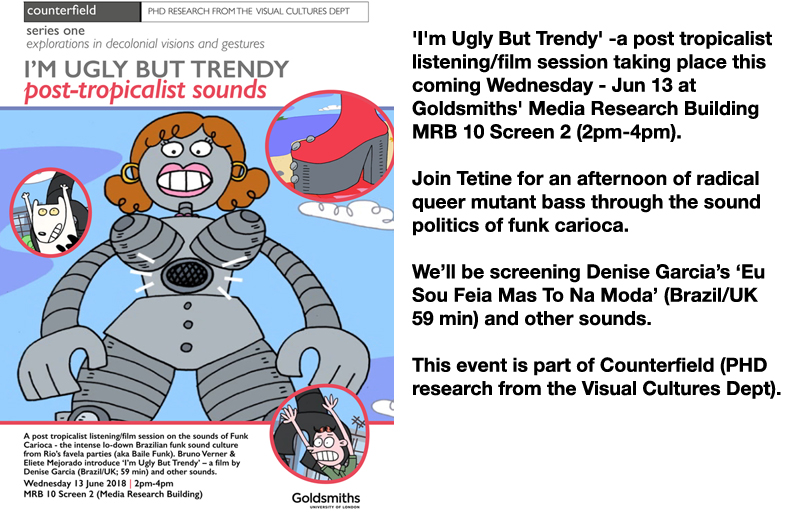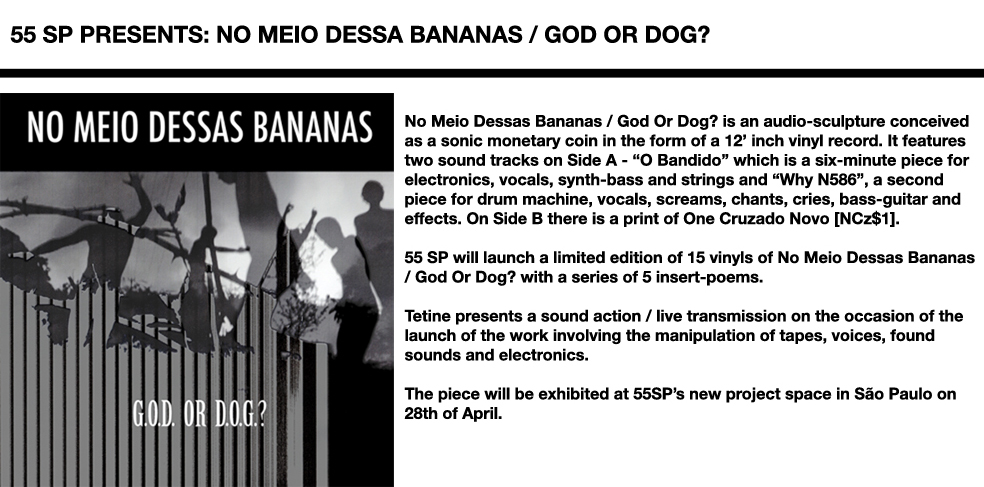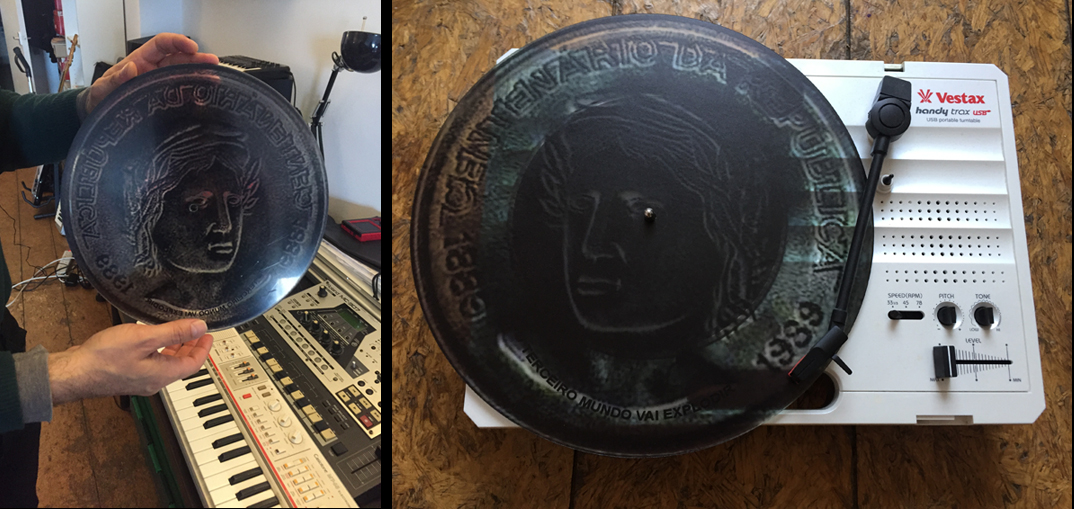 FILM TAPES [1991-1995] out Feb 16th

COLT 45 - UNDERGROUND POST PUNK, TROPICAL TAPES, LO-FI ELECTRONICS AND OTHER SOUNDS FROM BRAZIL (1983-1993)

NEW VIDEO UP >> REVOLUTION IS MY BOYFRIEND
An industrial death samba with new macumbas. A psychic walk through 'public' and 'virtual' landscapes. The numbers keep running: outdated memories of the present, past and future. Becoming animal or the snobbery of memory? Language collapses. History collapses. As we walk, we fall. As we talk, we forget.
Revolution is My Boyfriend is taken from the album" Queer & Mutant Funk Cuts (2000-2005). Originally recorded in 2004 and written after watching The Raspberry Reich by Canadian filmmaker Bruce La Bruce.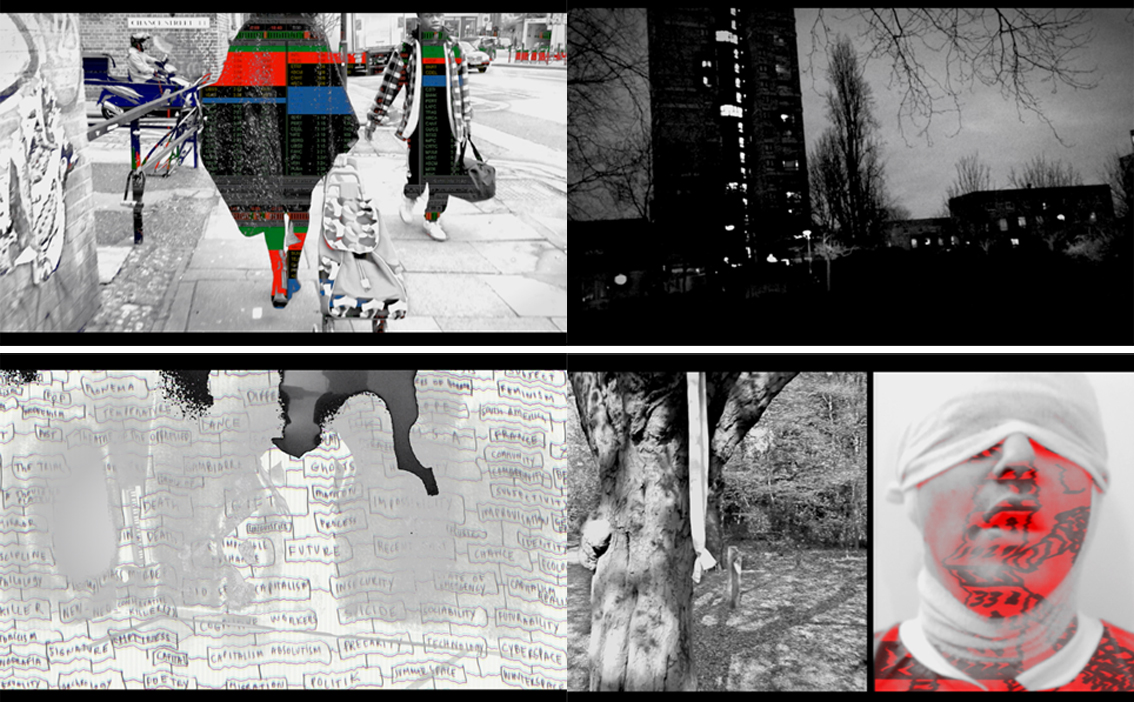 NEW RELEASE - QUEER AND MUTANT FUNK CUTS (2000-2005)

PAINTED BABY (SELF SERVICE) - NEW PIECE FROM TETINE'S ALBUM 53 DIAMNONDS

IF (ARE YOU STILL WITH ME?) - NEW TETINE'S VIDEO OUT AUG 18TH
IF (ARE YOU STILL WITH ME?) is part of Tetine's soup opera project 53 Diamonds: A Collection of Blind Stories, Crimes, Falsos-Brilhantes and Other Poems. If she was never able to go shopping, exercise or cross the streets alone and if she suddenly doesn't need your company...

NEW SPOKEN WORD ALBUM OUT 11th OF JULY ON WET DANCE >> 53 DIAMONDS

SOUND SYSTEM OUTERNATIONAL 2 // A WHOLE DAY/NIGHT DEVOTED TO SOUND SYSTEM CULTURE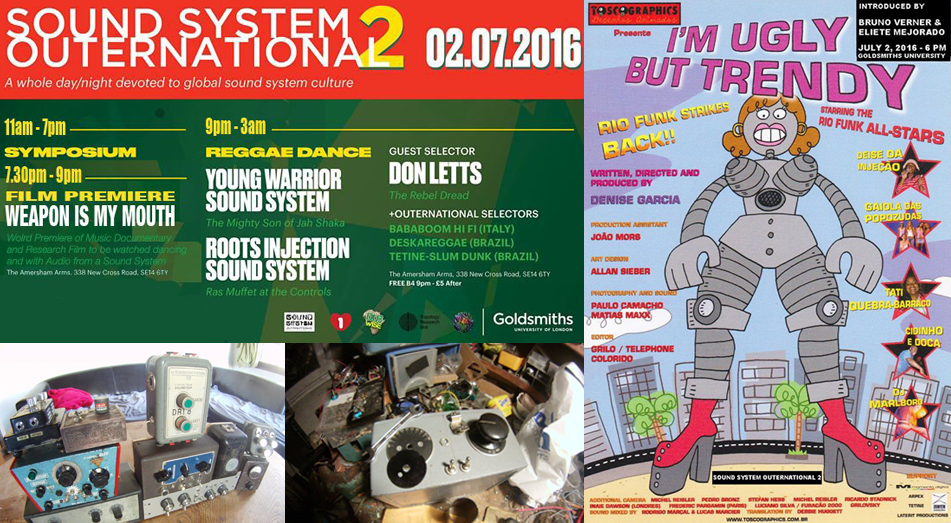 TETINE PERFORMING AT SOUTH LONDON GALLERY AT THE OPENING NIGHT OF UNDER THE SAME SUN

SOUND SYSTEM OUTERNATIONAL: SONIC ENTANGLEMENTS - JAMAICA, EUROPE AND BRAZIL

We're happy to announce Tetine are discussing the sound politics of Funk Carioca (the intense low down Miami Bass driven sound of Brazilian funk from Rio's favela parties - aka Baile Funk) as part of SOUND SYSTEM OUTERNATIONAL: Sonic Entanglements - Jamaica, Europe and Brazil - an all-day programme/symposium on Sound System Culture, taking place at Goldsmiths - check out the incredible line up and do COME!!
Jan 16th - 11am to 7pm + after party
Goldsmiths, University of London - St. James Hatcham Buliding (the Church) Lewisham Way,London SE14 6NW
Presented by Goldsmiths, University of London, Topology Research Unit, in association with Echoes Music Magazine and Sound System Culture.
DREAM LIKE A BABY - VIDEO BY TETINE

OPENING FEB 10th - 53 DIAMANTES - A COLLECTION OF BLACK STORIES, CRIMES, FALSOS - BRILHANTES & OTHER POEMS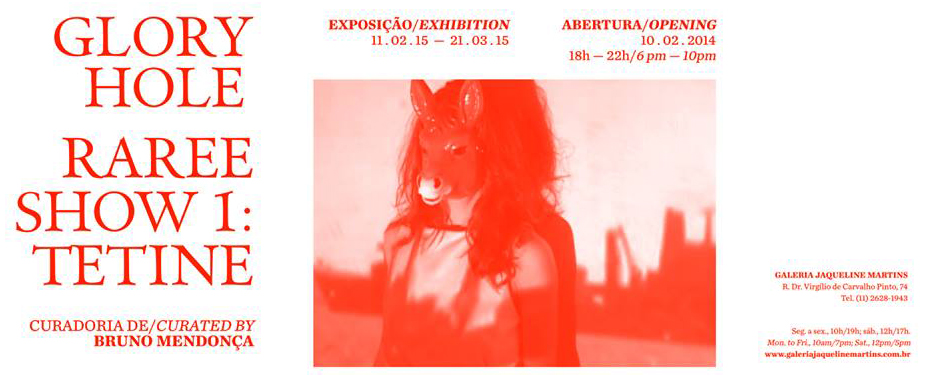 Tetine's new piece "53 Diamantes: A Collection of Black Stories, Crimes, Falsos Brilhantes & Other Poems" at Galeria Jacqueline Martins as part of Glory Hole, Raree Show 1 curated by Bruno Mendonça. Opening Feb 10th. Don't miss it - exhibit till March 21st
Galeria Jaqueline Martins - R. Dr Virgilio de Carvalho Pinto 74 - Mon-Fri 10 am/7pm, Sat 12 pm/5pm
Bruno Verner & Eliete Mejorado in conversation with Gavin Butt
POST PUNK THEN AND NOW at Goldsmiths University in London - check full programme below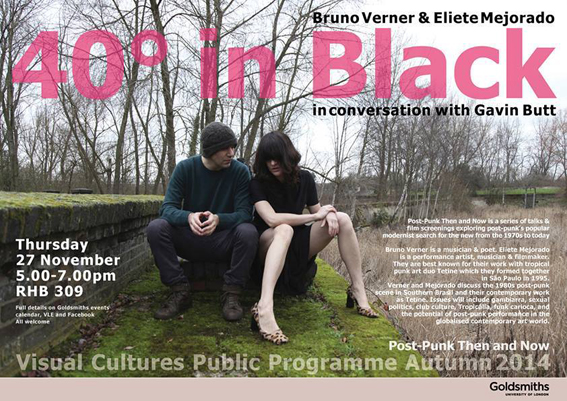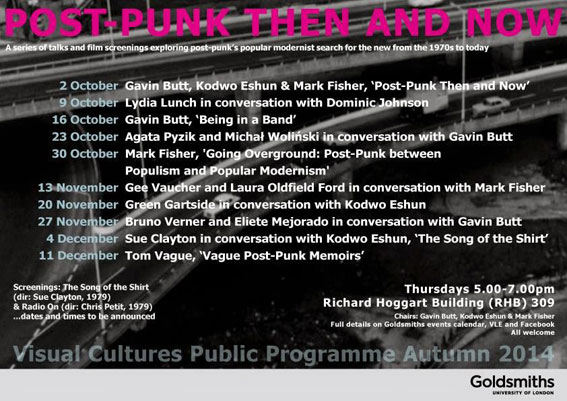 TETINE & JARBAS LOPES performing AT MULTIPLICIDADE FESTIVAL IN RIO DE JANEIRO!

Tetine & Jarbas Lopes perform a set of experimental improvised electronic music & spoken word with elements of funk carioca, miami bass, crunk and post punk inside DEEGRAÇA (a penetrable tent made of funk carioca banners) at Festival Multiplicidade in Rio de Janeiro. Expect double riot and BASS.

The first collaboration of Tetine & Jarbas took place within the art exhibition 'Gambiarra' at Gasworks in London in 2003. Since then Tetine & Jarbas have been collaborating on a series of projects for a number of years. Other actions include collaborations between the artists for The Cisneiro Foundation in Miami in 2005 and more recently a re-enaction of 'Deegraça' performed live as part of the exhibitions 'Tudo É', curated by Andrea Lissoni and Alberto Salvadori and Caos & Efeito at Itau Cultural.
July 19th - 8pm at Oi Futuro Flamengo
Rua Dois de Dezembro, 63 – Flamengo
MOTHER NATURE & BLACK SEMIOTICS // A TETINE NEW DOUBLE RELEASE OUT ON WET DANCE

IN LOVELAND WITH YOU - TETINE LP - OUT ON SLUM DUNK MUSIC ! ! !

PAST HIGHLIGHTS BELOW
'BURNING LAND' A FILM BY TETINE
'Burning Land' is a film by Tetine and also the first single lifted off the album 'In Loveland With You' released on Slum Dunk Music.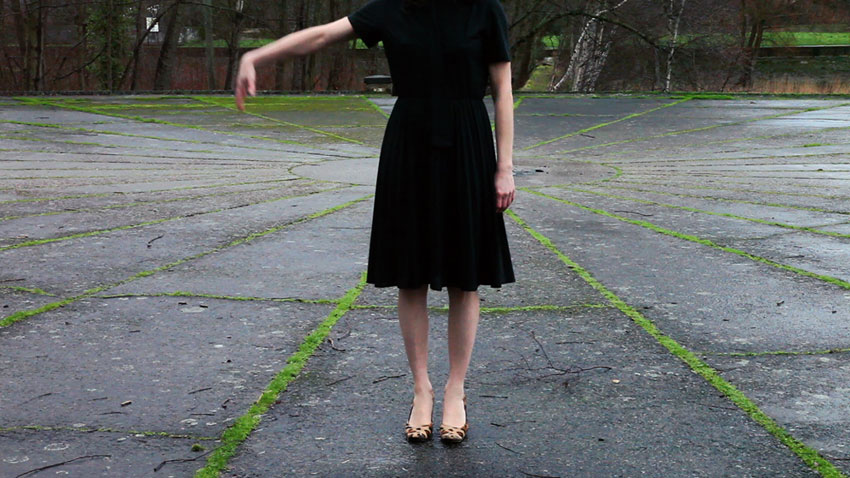 TETINE PERFORMING 3 CONCERTS IN OSLO - (2012)
Tetine performed a few shows in Norway over the last weekend. Three different pieces were shown in Oslo at the National Museum of Art - part of the exhibit 'I Wish This Was A Song' followed by a club show at Jaeger & the premier of a new piece 'I Hope You enjoy Your Stay' at the Stenersen Museum.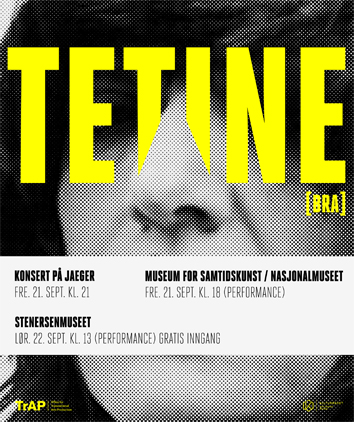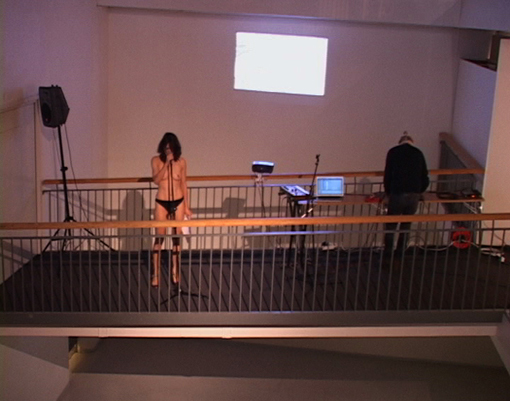 TETINE PERFORMING AT TRIENNALE DI MILANO, MAY 2012 (click here to see pics)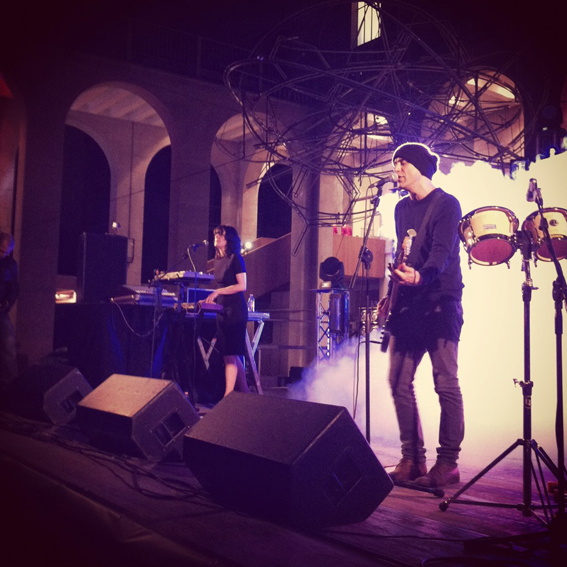 TETINE - DANCE TO DEATH (watch it HERE)
We're happy to announce Tetine's video for the track Dance To Death - our second collaboration with the marvellous LA duo Howard Amb. The track was recorded between London, NYC and LA during 2011 and it is also part of Tetine's latest album 'Voodoo Dance & Other Stories' (Slum Dunk Music 2011) - available at all good stores.


Tetine + Helena Ignes = O Bandido Da Luz Vermelha, live at Sesc Vila Mariana, Sao Paulo, Brazil (2011)

VOODOO DANCE & OTHER STORIES (2011)

UNCORRUPTED TROPICAL WAVE (1984-2011) ALBUM OUT ON SLUM DUNK (2011)

12' TROPICAL MUTANT PUNK FUNK

BUY HERE: TETINE - FROM A FOREST NEAR YOU


Watch the music video for SHIVA here:

SAMBA DE MONALISA - TETINE VS SOPHIE CALLE
Watch also Tetine's video for MATA HARI VOODOO
Soul Jazz Singles 2008-2009

LET YOUR X'S BE Y'S ON SOUL JAZZ RECORDS

I GO TO THE DOCTOR - 12''

A HISTÓRIA DA GARÇA 12'' SINGLE ON SOUL JAZZ RECORDS

OUT CD/ VYNIL >> L.I.C.K MY FAVELA
This is L.I.C.K MY FAVELA - TETINE's mutant punk funk carioca album out on Slum Dunk and Kute Bash Records

It features a selection of killer brutal tunes recorded in Brazil and Europe during 2005 - including collaborations with Deize Tigrona and Paul B. Davis.

Available in 12'' only.
SLUM DUNK PRESENTS FUNK CARIOCA mixed by TETINE (CD / 2x LP)
Slum Dunk Presents Funk Carioca is Tetine's mixtape of Funk Carioca (a.k.a BAILE FUNK)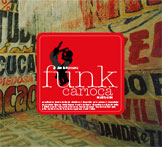 THE SEXUAL LIFE OF THE SAVAGES
(CD 2 x LP)